The 2019 GMC Sierra is Here!
Form meets function with the 2019 GMC Sierra 1500. It's completely reinvented and improved over its predecessor, with sleeker styling, better aerodynamics, and even a bit of weight loss thanks to aluminum swing panels (doors, hood, and tailgate). But one feature that will remain Sierra-only is the slick and ingenious new MultiPro tailgate, standard on the Sierra SLT and Sierra Denali.
There are six major components to the new tailgate: two types of cargo stops, an easy-access step, a full step, an assist handle, and a standing table.
The MultiPro tailgate incorporates two sections: an outer tailgate that comprises a U shape and an inner tailgate that takes up the rest. When latched together, the system operates as a conventional tailgate. Then, the bedlining material on the inner tailgate ...
Memorial Day Weekend Sales!
Don't miss out on our Memorial Day Weekend Sales!
Buick:
2018 Encore: lease for $199 for 39 months with $2,069 down plus tax, title, license and fees OR up to $6,000 off MSRP on a purchase if you finance with GMF!
2017/2018 Envision: up to $7,000 off MSRP if you finance with GMF
2018 Regal Sportback: up to $3,500 off MSRP
2017 enclave: lease for $379/mo for 39 mos with $1,489 down plus tax/title/license/fees
All-new 2018 Regal TourX: up to $3,500 off MSRP
2017 lacrosse: up to $13,740 off MSRP
GMC:
2018 Acadia: up to $8,000 off MSRP if you finance with GMF
2018 Sierra 1500 crew cab Denali Ultimate: up to $12,000 off MSRP
2018 Sierra 1500 crew cab SLT PDT: up to $12,500 off MSRP if you finance with GMF
2018 Canyon SLE: Finance at 0% for 72 months
2018 terrain: lease for $249/mo for 24 ...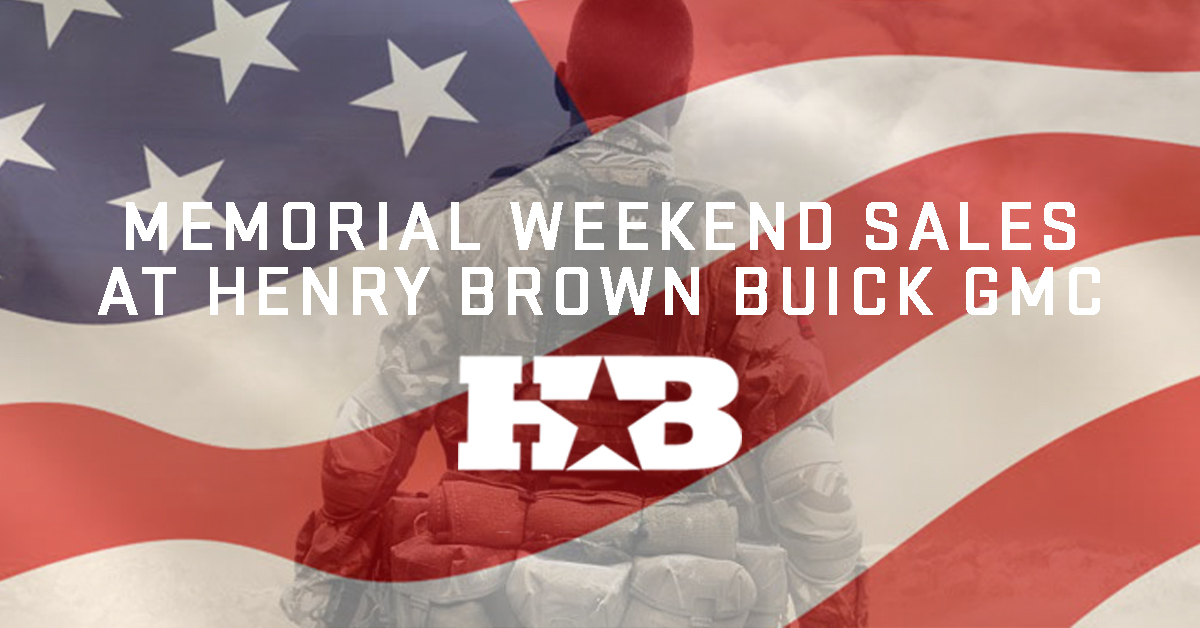 DeWight "Smokey" Byron: Softball coach, dad, and salesman of the month
DeWight's personable nature makes him easy to talk to and pleasant to be around, which is probably what makes him so successful at what he does. His #1 rule as a salesman is to always make the customer feel like they're the most important part of the process. From listening to their needs to getting to the customers' goal payment, DeWight continuously puts the customer first.
DeWight wasn't always a car salesman; his life has always been centered around sports. He received his Master's Degree in Sports Business Administration from New Mexico Highlands before he coached the Mesa Community College softball team for 13 years. He even met the Brown family through softball - playing on the Brown & Brown softball team back in '96!
Come experience why DeWight is so successful with his customers a...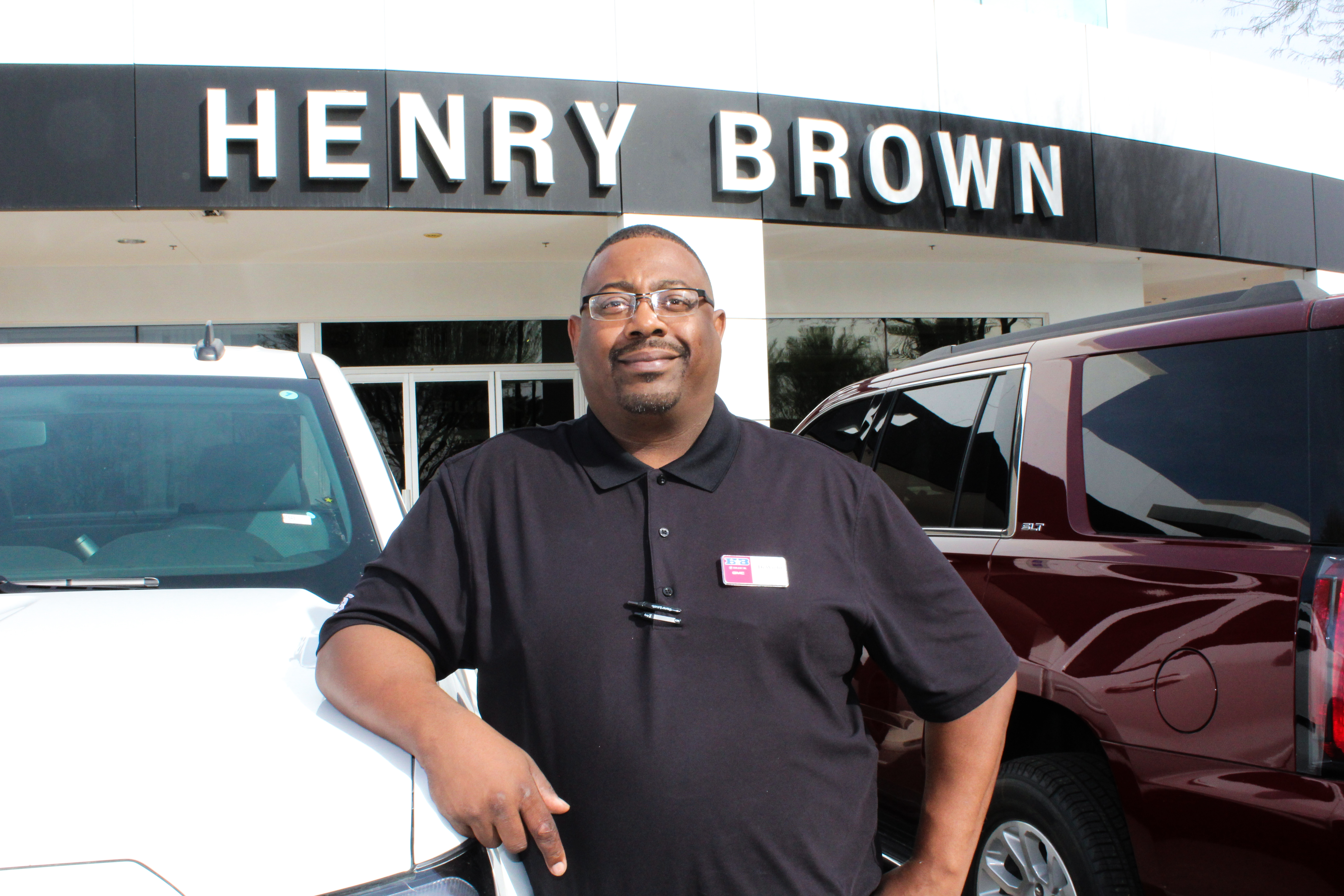 2017 tax savings for business owners!
YOU COULD QUALIFY FOR A 2017 TAX DEDUCTION OF UP TO $510,000!
We know you rely on the dependability and craftsmanship of GMC vehicles for your business. With the 2017 tax incentives, you could be eligible for up to a total of $510,000 in tax deductions when you purchase qualifying GMC vehicles for your business before 12/31/17. You can also stack up select Business Choice Offers and other small business incentives to get an even bigger haul. To learn more about current offers, contact us or visit gmbusinesschoice.com for details and vehicle eligibility.

Learn more about the Section 179 tax deduction here.

GMC NEW-VEHICLE DEDUCTION ELIGIBILITY

UP TO $25,000 TOTAL DEDUCTION PER VEHICLE:
Sierra 1500 (Short Box)
Sierra 1500 Denali (Short Box)
Yukon
Yukon Denali
Yukon XL
Yukon XL Denali
Acadi...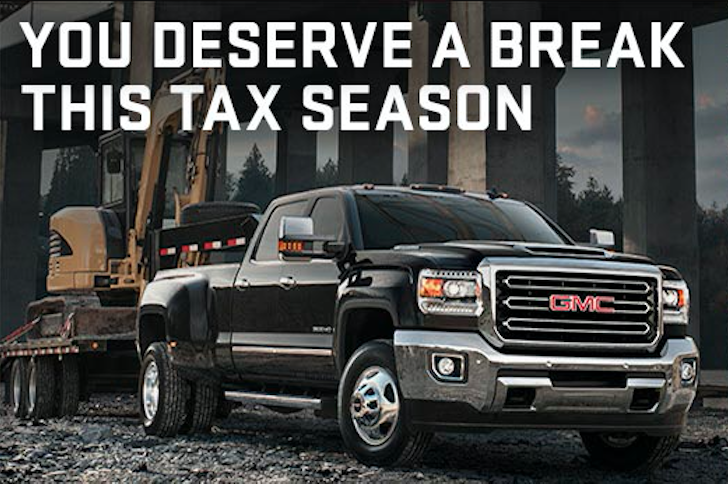 The ALL NEW Buick Regal Sportback is here!
Move over Audi and BMW, a new luxury hatchback is in town! This zero-edge, European-inspired design has a turbo 2.0-liter inline-four with a nine-speed automatic. The all-wheel-drive option gets an eight-speed with active twin-clutch; along with its refined chassis, has improved control and efficiency in any conditions. This model has lost 188 pounds of mass, giving it much higher acceleration power and can take corners like a champ. The AWD model also delivers an additional 35 lb-ft of torque.
Roomier than both the Audi A5 Sportback and BMW 4-series Gran Coupe, the Regal Sportback's interior offers a hefty 60.7 cubic feet of cargo room. The 7.0-inch touch screen, Apple CarPlay, Android Auto, and 4G LTE Wi-Fi hotspot are all standard in this model.
The signature Buick "QuietTuning" cockpit...
Rigo Ramirez: from serving his country to serving his customers
Meet our salesman of the month, Rigo Ramirez!
A Chandler High School alumni, Rigo has lived in the Valley for over 30 years and served in the Infantry for the Marines from 1995-1999. He's now a retired Veteran with 2 sons ages 20 and 11, and loves meeting new faces every day at Henry Brown! Rigo's goal working with customers is to make sure that every single customer is absolutely in love with the vehicle before they purchase.
What Jennifer R. of Gilbert says about her buying experience with Rigo:
"I have always hated the dealership experience but I can definitely say this time was different. I was in a situation that I didn't really think we'd be able to qualify but didn't want to sit around going back and forth for hours on end. Rigo was able to work the numbers for us while we left to g...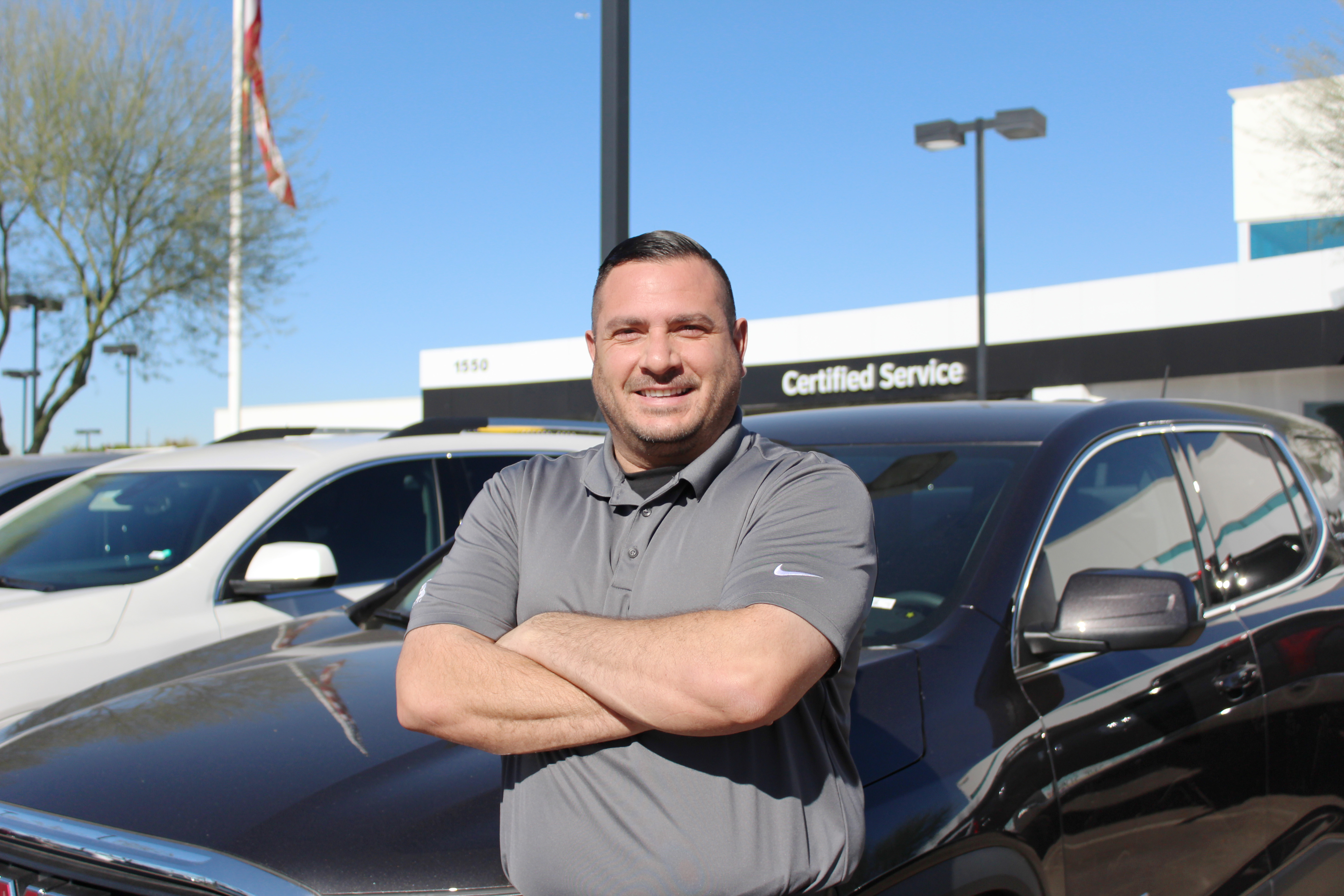 NEW YEAR, NEW SALES!
NEW YEAR, NEW SALES!
If you weren't able to take advantage of our end of year sales, don't worry - we have a sale on every model this month! See below for our offers, or click here to contact us to get started on finding the perfect model for your budget.
Buick:
GMC:
2018 Sierra 1500 crew cab: SUPPLIER PRICING! Call or email us for pricing specifics. See inven...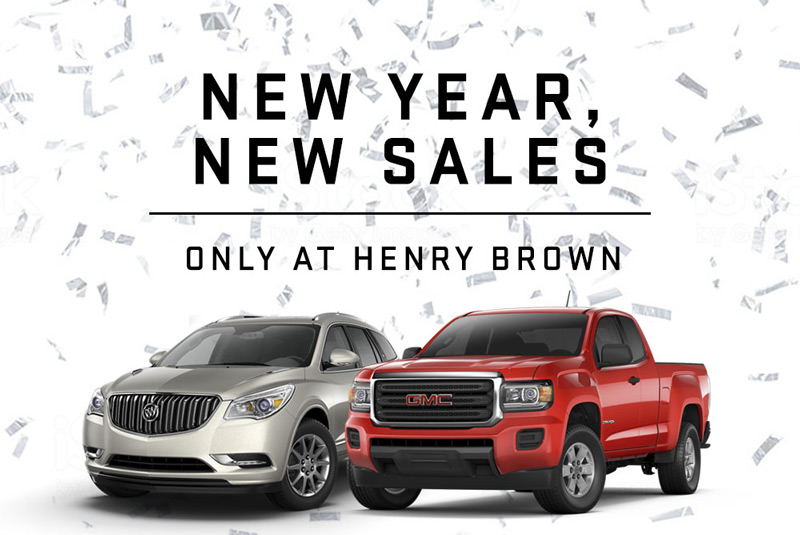 10 Car buying myths: debunked
MYTH #1: THE MARKUP ON NEW CARS IS RIDICULOUSLY HIGH
According to an online survey conducted by J.D. Power, 36% of people believe that dealerships make over $3,000 per new vehicle. In reality, J.D. Power estimates that dealers on average make under $1,000 per vehicle if selling the vehicle without any negotiation. That being said, dealer profit often falls well below this amount if the consumer negotiates.

MYTH #2: PAYING CASH OR BRINGING IN MY OWN FINANCING WILL GET ME A BETTER DEAL THAN DEALER FINANCING
It's no secret that dealers make money on financing customers through the manufacturer's financing options. The manufacturer even often runs highly discounted rates to incentivize car sales (we are known for offering 0% financing!), which is significantly lower than what your bank or cred...
7 Reasons Why the GMC Acadia Should Be Your Next SUV
The 2018 GMC Acadia is the next largest SUV from the GMC Terrain, and comes with plenty of bells and whistles that make the driver's life both easier and safer. Read the top 7 reasons why we think the GMC Acadia makes for the best overall SUV purchase.
Some of the features noted are available on certain packages only, and some are standard. The standard 2018 GMC Acadia starts at $29,000, the SLE-1 package starts at $32,560, and the Denali package starts at $45,020.
1. Convenience
5 USB ports
120-volt power outlet
Universal home remote to conveniently operate your automatic garage door, open powered gates or turn on home lighting from the safety of your vehicle
Keyless open on all 4 doors
Keyless start
Programmable rear power liftgate

2. Affordability
The new design of the Acadia is lo...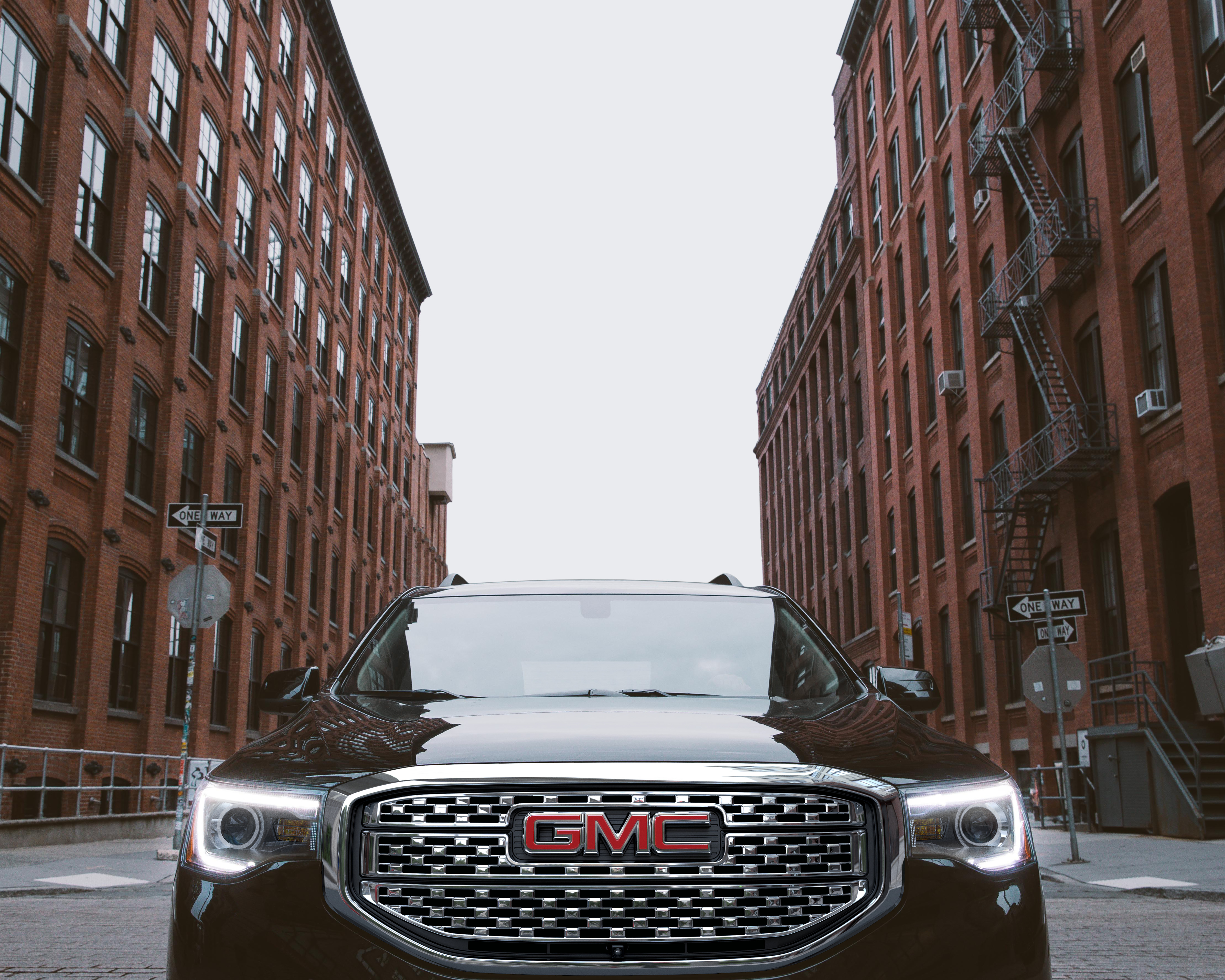 Black Friday Sales now through the end of the month!
Our BLACK FRIDAY DEALS start early and last through the end of the month! Here is what Henry is offering:
GMC:
NEW GMC Sierra 1500: up to $12,000 off MSRP select models!
2018 Terrain: up to $7,000 off MSRP
2017 Yukon/XL: 0% for 72 mos
2017 Acadia: up to $8,000 off MSRP
Buick:
2017 Enclave: up to $10,000 off MSRP
2017 Envision: $272/mo for 29 mos with only $272 due at signing
PriceClub Warehouse members: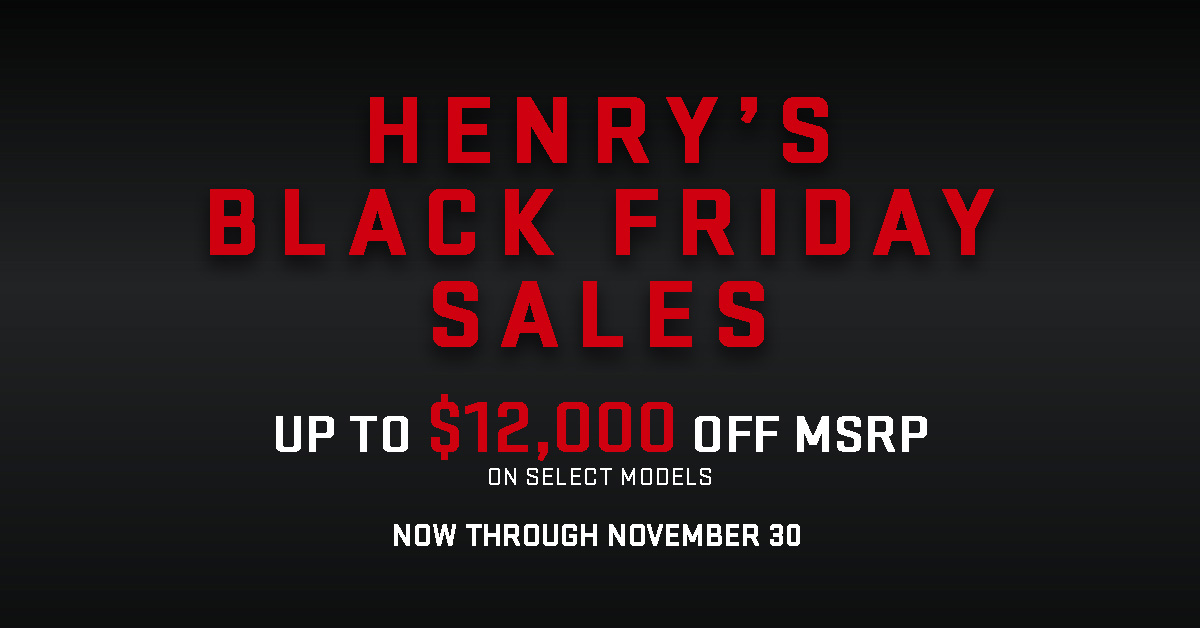 Blogger Allison Waken + Family's Weekend with our GMC Acadia
Blogger Allison Waken for All for the Memories had a chance to spend a weekend with our 2018 GMC Acadia and wrote a post about her experience with our dealership and how her family liked the new wheels! Here are some things she said about it:
"When we went to pick up the Acadia I was listening in on employees as customers were walking up. They were super helpful and jumped at the chance to direct people where to go or to the people they were there to see. Super friendly and totally willing to help and not just point over there, actually walk you where you needed to go."
"I loved all the seating, Parker loved the extra USB plugs and even pull out drawers for a bit of storage (I definitely appreciate this too) and Colton loved the 4G LTE Wi-Fi hotspot! As much as we drove around town it got...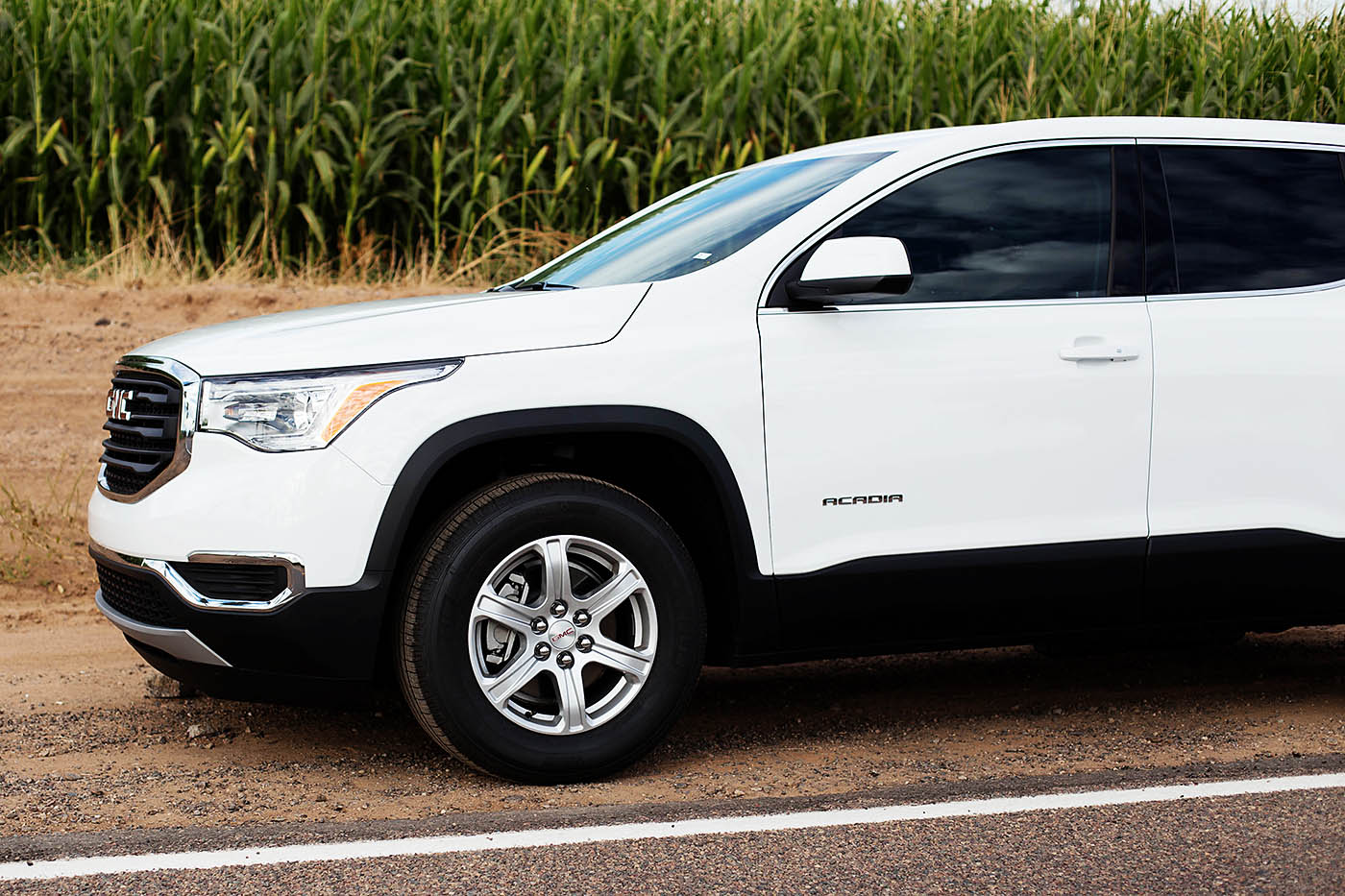 Veterans Day Week at Henry Brown Buick GMC!
It's a double whammy this Veteran's Day week here at Henry Brown Buick GMC!
For the ENTIRE week until Sunday, 11/12, we are offering ALL active and retired military 10% off all service, a custom dog tag with his or her branch of service, and entrance into our raffle for FREE with no obligations! Our raffle includes a Yeti Tundra 35 cooler, a tactical Blackhawk backpack, a Yeti rambler, and a Cabela's gift card!
Active and retired military can also be eligible for an additional military discount on top of our low prices, as well as up to $20,235 in a CASH grant toward the purchase of a new vehicle from our dealership!
As for the general public, we are offering some of the best deals that we've ever had, including trade assistance cash on new GMC and Buick purchases! These include:
GMC: